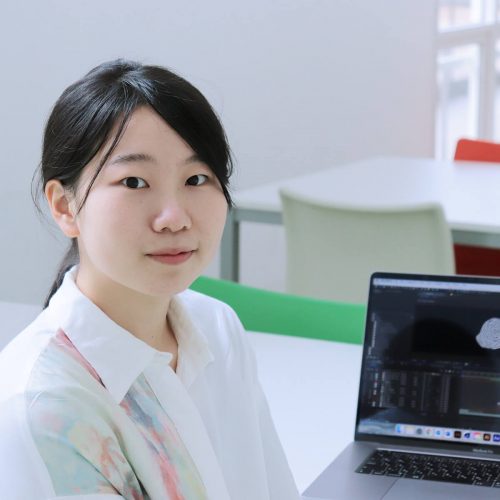 I want to learn and express myself endlessly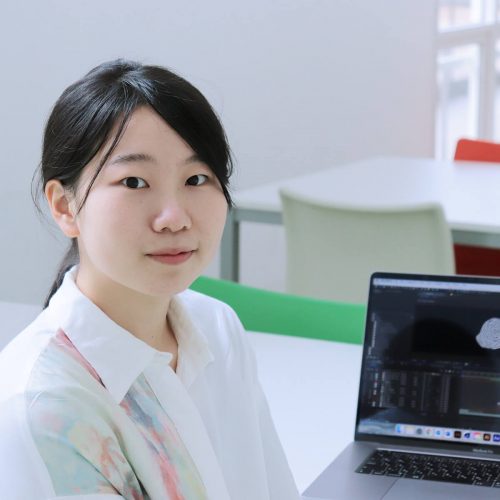 KOBAYASHI Tamaki
Media Design Course(Undergraduate)
Graduated from Chikushigaoka High School/
Related department, course
Media Design Course (Undergraduate)
The reason why I chose the School of Design
When I was a high school student, I saw a music video and felt a stirring sensation in my heart. Since then, I have become interested in media content and entered the School of Design. Since joining the school, my days have been more fulfilling than I could have imagined. I am busy with assignments and studying, but I never get bored thinking about something and learning from many people and things.
My most memorable class
This class is called "Animation Design". In this class, we made a stop-motion animation in which the characters move in stop motion. It was our first attempt, and we put a lot of effort into the composition based on the members' inputs, and with their cooperation, we were able to complete the work. This class left a deep impression on me because I learned a lot from it.
My student life
In addition to my classes, I was also involved in the CBA project, a school festival club this year. I belonged to the video group and worked on a video using 3DCG. There are many students in our club. I felt it was difficult to share images and incorporate the group members' ideas with different perspectives into one. There were many skilled senior students and classmates in the group, and I spent many stimulating days with them.
Message to prospective students
The School of Design is home to many students who are interested in production activities. Each student has a different perspective, and the outcome of a single assignment can be very different. The School of Design is also well versed in engineering. Hence, you can encounter academic knowledge and research in various fields. I was introduced to visual psychology at the School of Design, and I am currently studying it enthusiastically. I believe that the School of Design is the perfect environment for students who will design the future of society. Please join us at the School of Design and be active in creativity.