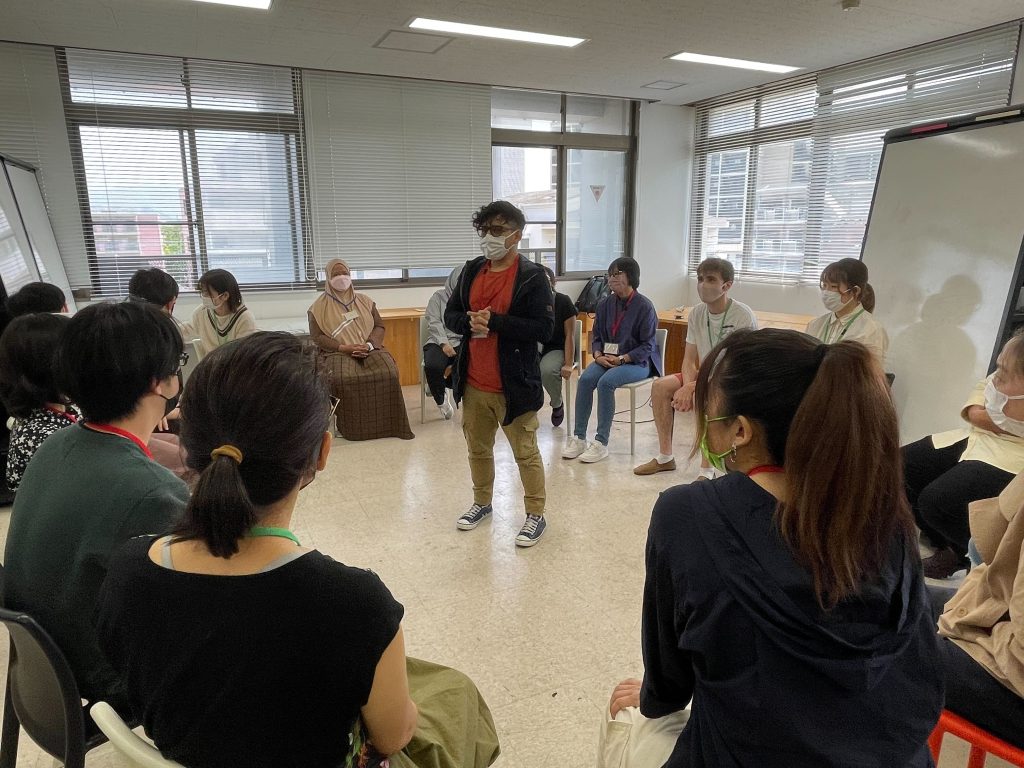 Entry restrictions by the Japanese government due to COVID-19 have finally been eased, and new international students have gradually been able to come to Japan from April 2022. We would like to introduce some examples of activities of Geiko Student Supporters who support international students and plan international events! Currently, 19 Geiko Student Supporters, ranging from undergraduate to graduate students, are active on the Ohashi Campus.


1. Support for various procedures for new international students upon their arrival in Fukuoka
For 40 new international students coming to Japan (as of July 12, 2022), 12 Geiko student supporters provided on-site support at ward offices, opening bank accounts, etc.
The breakdown is as follows;
International students who came to Japan in April: 11 students/ 6 supporters
May: 19 students / 7 supporters
June: 10 students / 6 supporters

2. International exchange activities
A Welcome Party was held on Thursday, April 28, 2022, from 12:10 to 13:00 at the International Student Exchange Room in Building 3. Fruit basket and gesture games were played in English. 26 students (8 Geiko student supporters, and 18 international students (including 9 new international students)) participated in the party.

3. Field Trip
A field trip organized by Geiko student supporters will be held on Saturday, August 6, 2022. We will visit the Mojiko (the Port of Moji) area, and take seafood don in Karato Market in Shimonoseki.
8 Geiko student supporters and 18 international students will participate. Posters have been created by Geiko student supporters not only in Japanese and English but also in Chinese.