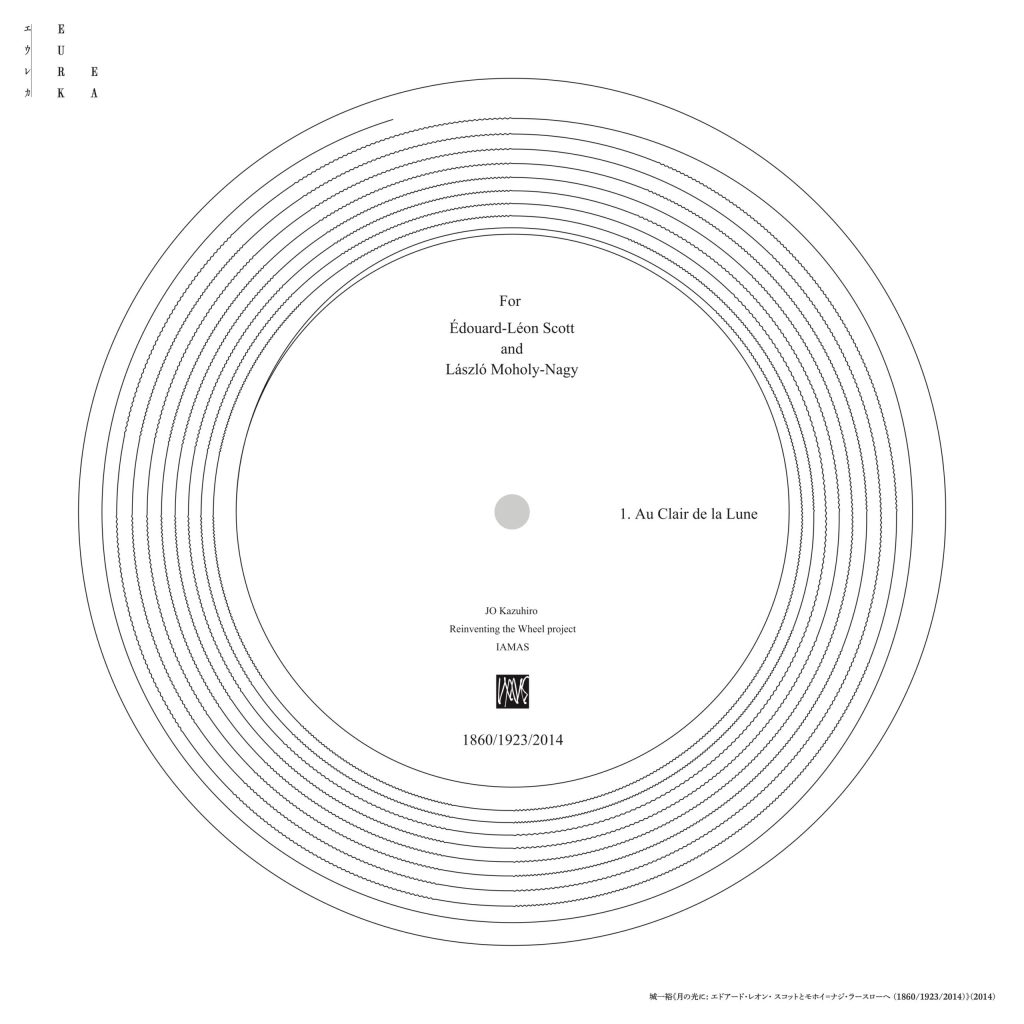 The exhibition "Wood, Paper, Metal, Porcelain – Records without Pre-blown Sound -" by Associate Professor Kazuhiro JO, Faculty of Design, will be held at the gallery EUREKA in Fukuoka City from February 14 to 26, 2023. Related events such as talks, workshops, and performances will be held during the exhibition period.
Exhibition by Kazuhiro JO
Wood, Paper, Metal, and Porcelain – A record without prior acoustic information –
◆DATE:12:00-19:00 Feb. 14~26, 2023 
   ※Close : Monday 20, Tuesday 21.  
◆Venue:Gallery「EUREKA」
     201 Pond Mum KⅣ,  2-9-30 Otemon, Chuo-ku, Fukuoka
◆Admission Fee:  Free
---
■ Related Events ※All admission fee are free.
Opening Talk:Kazuhiro JO+Yasuharu AKIYOSHI(Auditory Culture Theory)
◆DATE: 19:00〜20:30, Tue. 14 Feb.
◆VENUE:GAllery「EUREKA」
Workshop
◆DATE:15:00〜17:00, Thu. 23 Feb.
◆VENUE:Ohashi Campus, Kyushu University
 ※Registration in advance is needed (only accept registration in EUREKA)
Performance:freq 2023 
◆DATE:18:30〜, Thu. 23 Feb.
◆VEUNUE:Ohashi Campus, Kyushu University
◆GUEST:L?K?O、1729
※Registration in advance is needed(https://freq2023.peatix.com)
Closing Talk:Kazuhiro JO+Shunsuke ONAKA(Calamari Inc.)+Minori MAKINO(EUREKA)
◆DATE:19:00〜, Sat.25 Feb.
◆VENUE:Gallery「EUREKA」