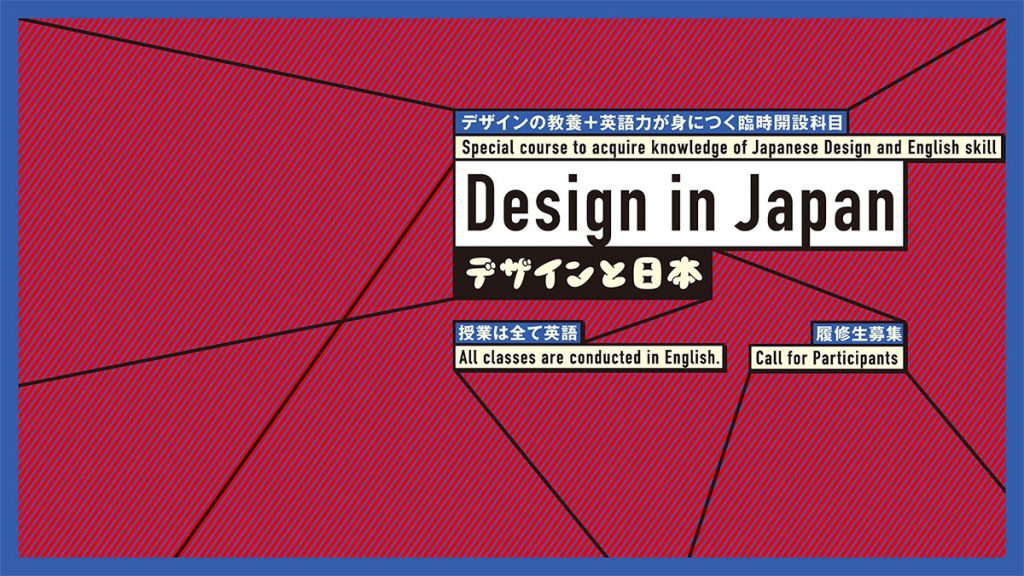 Design in Japan
"Design in Japan" is a special course that starts in the second half of 2020. Teachers from diverse specialized fields, such as architecture, sound, art, and media introduce Japanese design from their respective points of view. There are few opportunities to learn design gathered from such a wide variety of fields.
This course applies to students at the Kyushu University School of Design and Graduate School of Design. All classes are conducted in English, so please join us if you are an international student or a student interested in international exchange.
Students from other schools and graduate schools of Kyushu University are also eligible to take this course. This course is conducted as part of the "Program for Understanding Japan".
[Date]
October 7th, 2020 – December 23th, 2020
[Venue]
Theater room, 1F of Building 7, Ohashi Campus, Kyushu University
4-9-1 Shiobaru Minami-ku Fukuoka Japan
For more information on the program and how to take courses, please click here.
Design in Japan
「デザインと日本」履修者募集