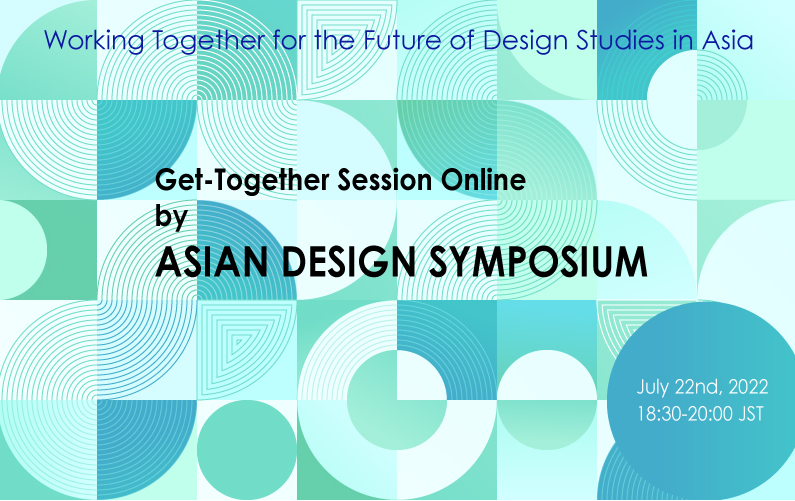 The Asian Design Symposium, organized by the Faculty of Design at Kyushu University since 2020, aims to create a new academic research field in the Asian region through collaboration between Asian design universities and form an education and research base for design studies.

The Asian Design Symposium Online Session I was held on 22 July 2022 to share the research and education know-how of participating universities. Faculty members from participating universities at the Asian Design Symposium presented on the theme 'Design Research and Design Education in Post-Corona.' Practical issues and challenges were shared, including the introduction of hybrid online and face-to-face classes and the transformation of research trends in post-Corona. A total of 33 participants from Japan, Taiwan, and Indonesia gathered on the day, and the participating professors and students had a lively discussion.

The Faculty of Design at Kyushu University will continue to deepen such exchanges with overseas universities and promote internationalization in education and research.


---

Asian Design Symposium Online sessionⅠ; Design Research and Design Education in Post-Corona

[Date]
2022, July 22 Friday 18:30-20:00 (JST)

[Presenter]
Kyushu University, Faculty of Design (Japan)
National Taipei University of Technology, College of Design (Taiwan)
Bandung Institute of Technology, Faculty of Arts and Design (Indonesia)