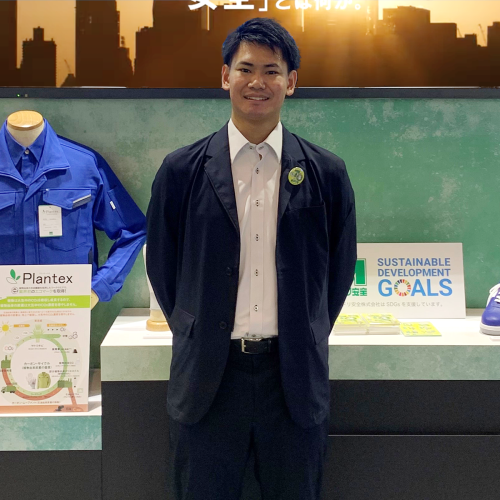 Pursuing "safety," "health" and "comfort" for workers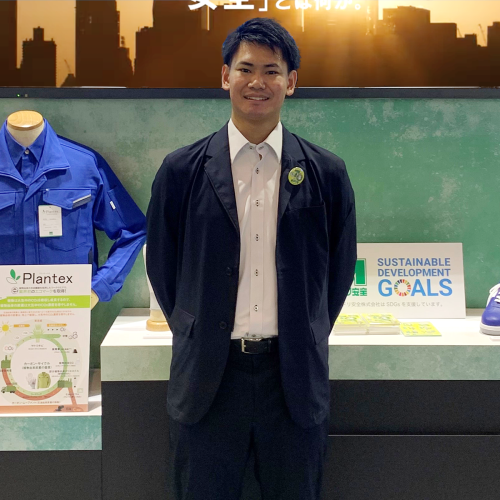 MITSUI Daichi
MIDORI ANZEN CO., LTD.
2019 Graduated from the Department of Industrial Design, School of Design
2021 Finished the Master's Program in the Human Science Course at the Department of Design, Graduate School of Design
2021 - Present Apparel Department, MIDORI ANZEN CO., LTD.
Related department, course
Industrial Design Course(Undergraduate)

Human Life Design and Science Course(Graduate)

Human Science Course

Department of Industrial Design
My current job
We mainly plan and develop work clothes (uniforms) that enable workers to work more safely and comfortably. There are a variety of major issues at work sites, such as back pain and heat stroke. To address these issues, we are using our knowledge of ergonomics to design items that can support people on the job site, such as pants with waist protection. We are making every effort to make the work environment as safe and comfortable as possible.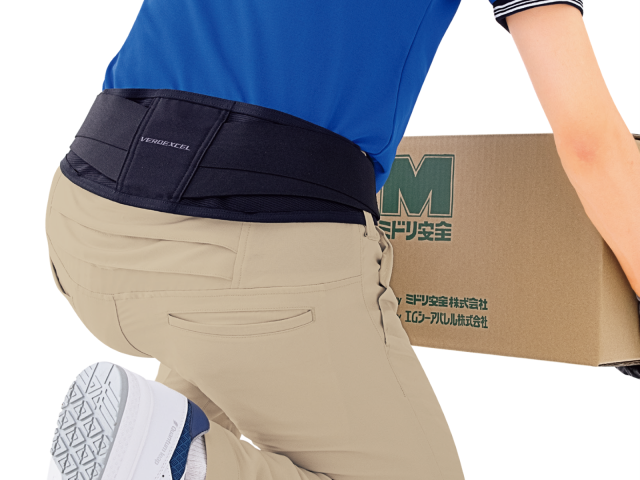 How I spent my student life
I enrolled in Geiko because I was interested in manufacturing products utilizing ergonomics. The study of ergonomics requires not only a great deal of knowledge but also the ability to examine events in depth. Therefore, while it was very interesting and immersive, it was also very difficult and arduous. Since my current job is related to health and safety, I am still utilizing the knowledge and experience I gained through my ergonomics studies.
Messages for prospective students
You can find lots of opportunities to gain new perspectives everywhere at Geiko. We have classes where you can learn about design and manufacturing from various approaches, form a creative and unique group of friends, and an environment that allows you to do what you like freely. I hope you will have a fruitful student life at Geiko.