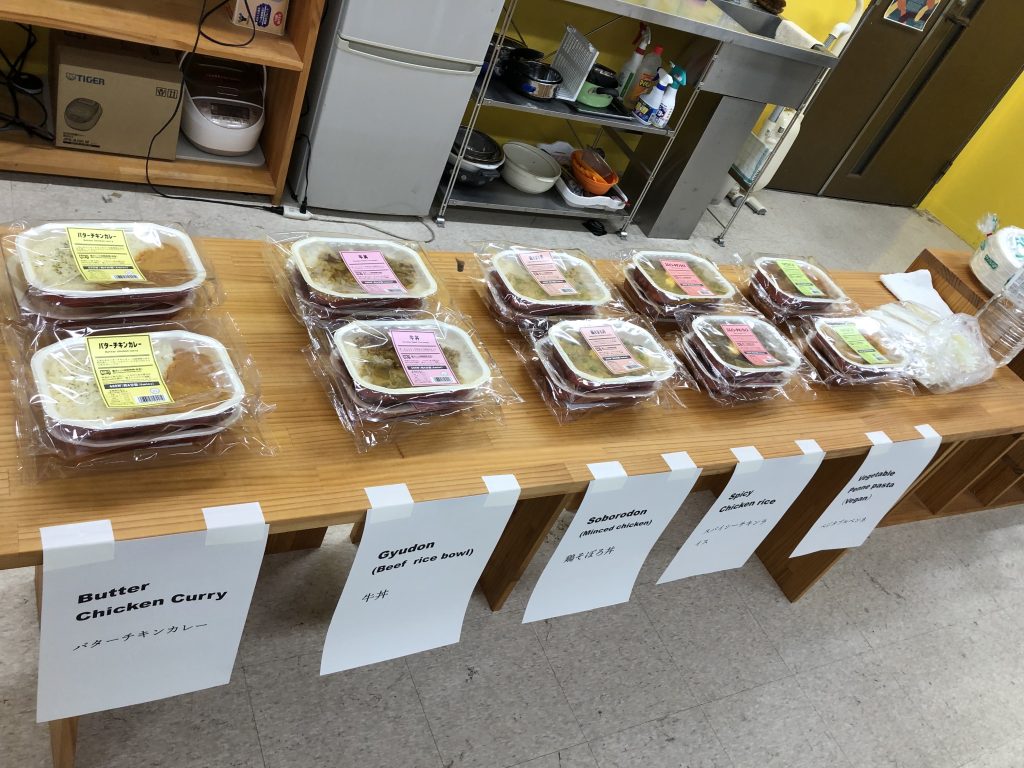 The Faculty of Design is implementing various initiatives for internationalization. As part of these efforts, we would like to introduce an activity to support the cultural diversity of our students.

Currently, we have about 15 Muslim students studying at Geiko. While other campuses of Kyushu University provide halal food, unfortunately, we did not provide halal food due to the low demand. Therefore, it was difficult for Muslim students to use the cafeteria like other students, and they had to bring their own lunch boxes or go home for lunch every day. Some students also felt uncomfortable not being able to participate in laboratory events because of the food.

Therefore, to solve this problem, the Geiko International Office organized the halal food-tasting event to introduce halal food to our local and international students and gather feedback from the students on the food and if they will buy the food to persuade Co-op at Ohashi Campus to sell halal food.

With the cooperation of the University Co-op and Royal Co., Ltd, a tasting event of frozen halal lunch boxes was held on Tuesday, December 20, 2022.

The event started with the Muslim students explaining, "What is halal food?" After which, the food tasting started. Everyone tried the various lunchboxes, such as butter chicken curry, beef bowls, and spicy chicken rice. They chatted and made new friends as they ate. At the end of the event, students were asked to answer a questionnaire.

On the day of the event, about 30 people participated, including not only Muslim students but also Japanese students.

22 students responded to the questionnaire after the tasting, and both international and Japanese students were positive about the food and willing to buy it if available on campus. Based on the results of the questionnaire, the Co-op at Ohashi Campus started selling about 5 kinds of frozen halal lunchboxes from January 27, 2023 (Friday) onwards. We hope everyone will try them.

At the tasting event, Muslim students and Japanese and international students from various countries enjoyed eating together. One Muslim student who participated in the event said, "For the first time in Japan, I felt I could share the same experience with Japanese people."
Through this project, we saw firsthand how having a meal with someone can be an opportunity to learn about diverse cultures.

Our student made a booklet summarizing what halal food is. Please refer to the attachment.

Geiko International Office will continue to create various opportunities to have fun and get to know each other.