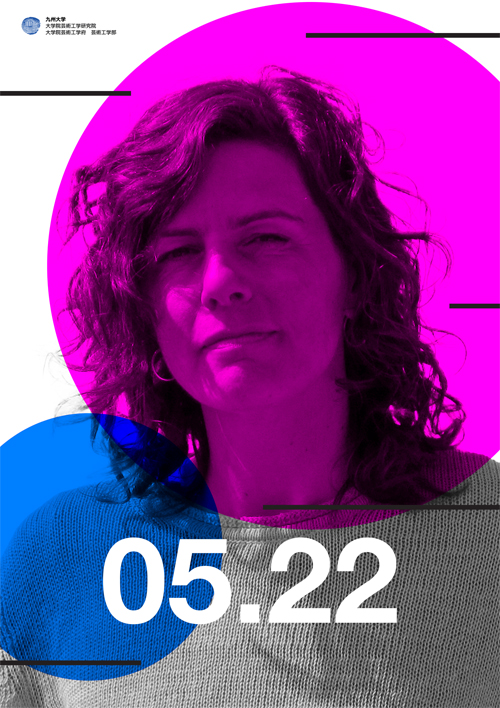 Antonia Hirsch is a visual artist who has worked in several different media, such as objects and sculptures, installations, as well as lens-based works and performances. She often uses the raw materials of everyday technological devices and combines them with the abstracted forms of digital image and communication technology. In addition to her artwork, Hirsch has published anthologies on subjects that she is also addressing in her art, for example Negative Space. Orbiting inner and outer experience (2015) and Intangible Economies (2012).
Over the past years, her interest has focused on the affective qualities of the screens and mobile devices that surround us everywhere today. The almost auratic quality of these devices suggests a kinship with the object categories of the artwork and the talisman (Hirsch). In the workshop, she will present her artistic practice and make a connection to the School of Design through her recent interests in screens, materials and design practices of packaging, Kansei engineering and traditional Japanese crafts.
---
Date:
May 22, 2023
Time:
10:30-12:00
Venue:
Kyushu University, Ohashi Campus, Printing workshop room 207, 2F, 4-9-1 Shiobaru, Minamiku, Fukuoka, 815-8540
Fee (admission fee)
: Free
Language
: English
Organizer
: Faculty of Design, Kyushu University
Sign Up Here:
https://forms.office.com/r/W11qsBPyYs
Antonia Hirsch
(*1968, Frankfurt am Main, Germany) is a visual artist based in Berlin, Germany. She earned her BA at Central Saint Martins College of Art and Design in London, England. From 1994 to 2010 she lived and worked in Vancouver, Canada. She has been the recipient of numerous awards from institutions such as the Canada Council for the Arts, the British Columbia Arts Council (Canada), the City of Vancouver (Canada), Stiftung Kunstfonds (Germany), and Hessische Kulturstiftung (Germany). She was Artist in Residence at institutions such as the Banff Center for the Arts (Canada), the Cité des Arts in Paris (France), and CCA Andratx (Spain). Antonia Hirsch's work has been exhibited at, among others, the Contemporary Art Gallery, Vancouver (Canada); MIT List Visual Arts Center, Cambridge (USA); The Power Plant, Toronto (Canada); Salzburger Kunstverein (Austria); Taipei Fine Arts Museum (Taiwan); Tramway, Glasgow (Scotland); Witte de With Center for Contemporary Art, Rotterdam (The Netherlands); and ZKM Museum of Contemporary Art, Karlsruhe (Germany).
https://antoniahirsch.com/