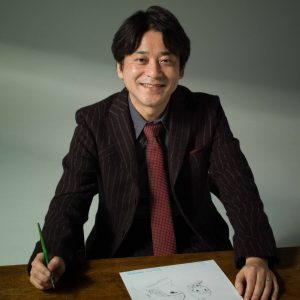 The path from aspiring film director to manga artist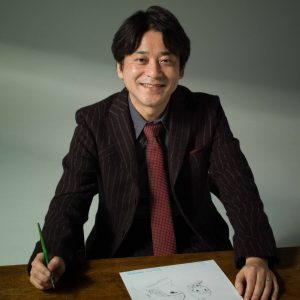 HARA Yasuhisa
Manga artist
1998 Graduated from the Department of Visual Communication Design, School of Design
2000 Completed the Master's Program at the Division of Audio and Visual Communication Studies, Graduate School of Design
2000 Fujitsu Kyushu Systems Engineering Limited (integrated into Fujitsu Kyushu Systems Limited in 2009)
2005 Manga Artist, serialized in a comic magagine "WEEKLY YOUNGJUMP" of SHUEISHA Inc.
2006 Representative work "KINGDOM" started serializing in " WEEKLY YOUNGJUMP ".
Related department, course
Media Design Course(Undergraduate)

Media Design Course(Graduate)

Department of Visual Communication Design
My current job
I draw a manga, "Kingdom," which is serialized weekly in Shueisha's "Weekly Young Jump" magazine. This historical action comic is set during the Spring and Autumn and Warring States Period in ancient China, and depicts a boy aiming to become the world's greatest general, as well as the path of a young prince, who later becomes an Emperor, towards unifying China. In addition to serializing manga, I also work on other media development such as TV anime adaptations, film adaptations, and mobile game adaptions, and I'm also involved in production as a screenwriter and supervising editor.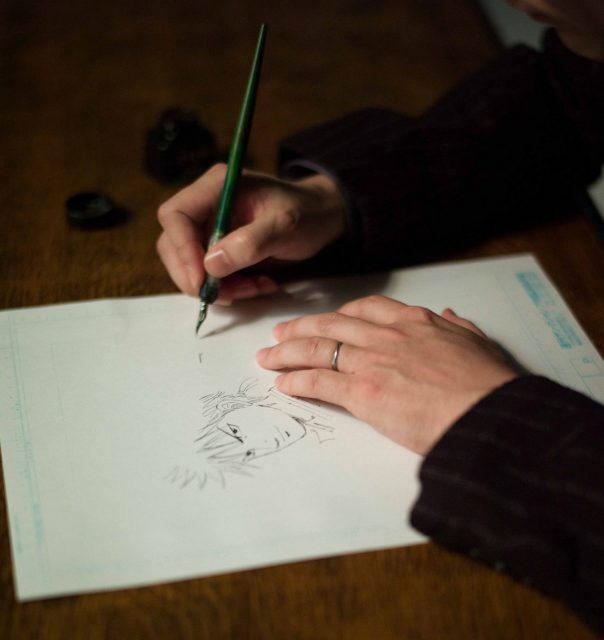 How I spent my student life
During my university days, I wanted to be a film director. After I entered university, it was still a hazy dream, but I made many friends who were film lovers during my design school days, and getting involved with video production during classes turned this into more concrete ambitions. Additionally, I won prizes for my manga while still in school, and was also published in magazines. In the end, I didn't pursue the filmmaking path, but there is no doubt that my experience in creating during university led to my current job as a manga artist.
Message for prospective students
In any case, a wide range of fun classes from rough sketching to programming to filmmaking await you. Whether you already have concrete goals or are still contemplating an uncertain future, you will surely have experiences that will shape your future. It would be great if you can experience a meaningful 4 years (in my case 6 years) at the GEIKO.