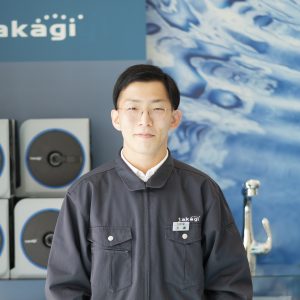 Design our life with "water"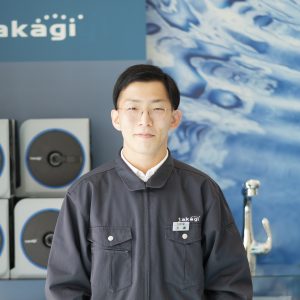 NAGASHIMA Hiroto
TAKAGI Co.,Ltd.
2018 Graduated from the Department of Industrial Design, School of Design/
2020 Finished the Master's Program at the Department of Design Strategy, Graduate School of Design/
2020 - Present TAKAGI Co.,Ltd. Water Design Department, Product Designer/
Related department, course
Industrial Design Course(Undergraduate)

Department of Design Strategy

Department of Industrial Design
My current job
I am designing water-related products. I am currently (November 2020) in my first year with the company, and I am already responsible for the design of three new products. I am involved as a project member for the product's conception stage, from coming up with the product concept to the details of the design. It's a fun and exciting place to work, where I can think about what kind of experience I can provide to users through design and how I can contribute to society.
How I spent my student life
My life in Geiko was focused on design activities abroad. During my studies, I studied abroad in Germany and the U.S., participated in projects in Finland and Taiwan, exhibited in exhibitions in China and Germany, and was always involved with designers and design students from abroad. I was particularly impressed with my exchange program in Cologne, Germany, which was a valuable experience that helped me grow as a designer and as a person. I am very grateful for the many opportunities to gain valuable experience both in Japan and abroad at Geiko.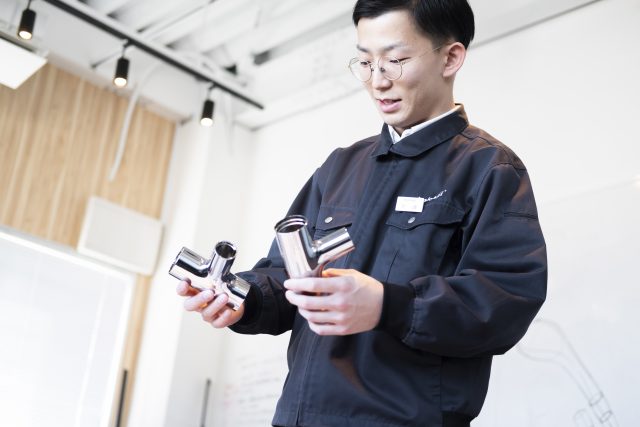 Messages for prospective students
When I was a teenager, I dreamed of being a designer, and I really became a designer. When I was in high school, I was not very good at English, but at Geiko I became able to speak English. Those six years at the school made me realize my potential that I could never have imagined when I was in high school. Geiko is a wonderful place where you can meet friends and teachers who are willing to help you when you are in need. I believe that you can change your life by the choices you make. I believe that your enrollment in Geiko will be one of the best choices you can make in life.