Aiming to support a more convenient and smarter life through design
YU Jun
Institute of Science and Technology, Niigata University
2014 (China)Graduated from the Department of Software College, Northeastern University
2017 Finished the Master's Program in the Human Science Course at the Department of Design, Graduate School of Design
2019 Finished the Doctoral Program in the Human Science International Course at the Department of Design, Graduate School of Design
March 2017-September 2019 Japan Society for the Promotion of Science, Research Fellow DC2
October 2019-February 2020 Japan Society for the Promotion of Science, Research Fellow PD
March 2020 -Present Institute of Science and Technology, Niigata University
Related department, course
Design Futures Course(Graduate)

Human Science Course
My current job
Teaching, research, and other duties are part of the assistant professor's job description. In education, we conduct lectures and exercises in specialized fields and provide research guidance to laboratory students to help them acquire the thinking, learning and research skills necessary to contribute to society. My research work is mainly in the area of optimization. Optimization is about making the best of things and is an essential technique in a wide range of fields such as engineering design, social design, and art production. Other duties include on-campus meetings on education and research, research funding, and social contributions.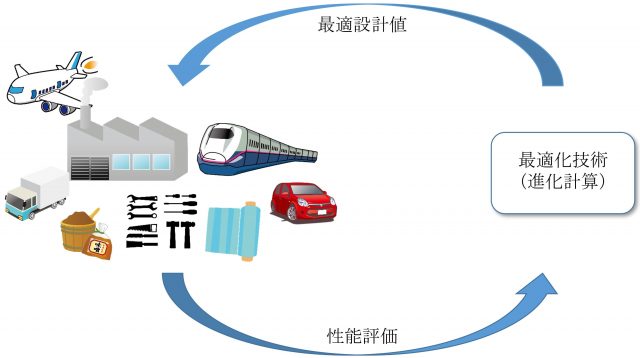 How I spent my student life
When I was an undergraduate student in software engineering, I always saw things from an engineering perspective. After enrolling in the Graduate School of Design, my thinking changed dramatically. I worked on optimization research that incorporated sensitive design concepts into engineering. I learned that it is necessary not only to solve problems by improving the performance of the technology but also to be aware of the people who will use it. Also, the interaction with students and researchers from all over the world and at international conferences has expanded and improved my understanding of different cultures, my ability to communicate in English, and my research horizons to be more globally aware.
Messages for prospective students
University (graduate school) life is not only about learning expertise. Many other opportunities will affect your life, such as expanding friendships, many extracurricular activities, and study abroad programs, etc. The annual Geiko festival is also very attractive. I think design provides a very good fusion environment to combine the reasoning in engineering and the sensitivity in art. I enjoyed my time as a student at the Graduate School of Design, and I invite you to enjoy the ever-changing Geiko campus life and to acquire knowledge, perspectives, and human networks that you won't find in other schools.