Richness of waiting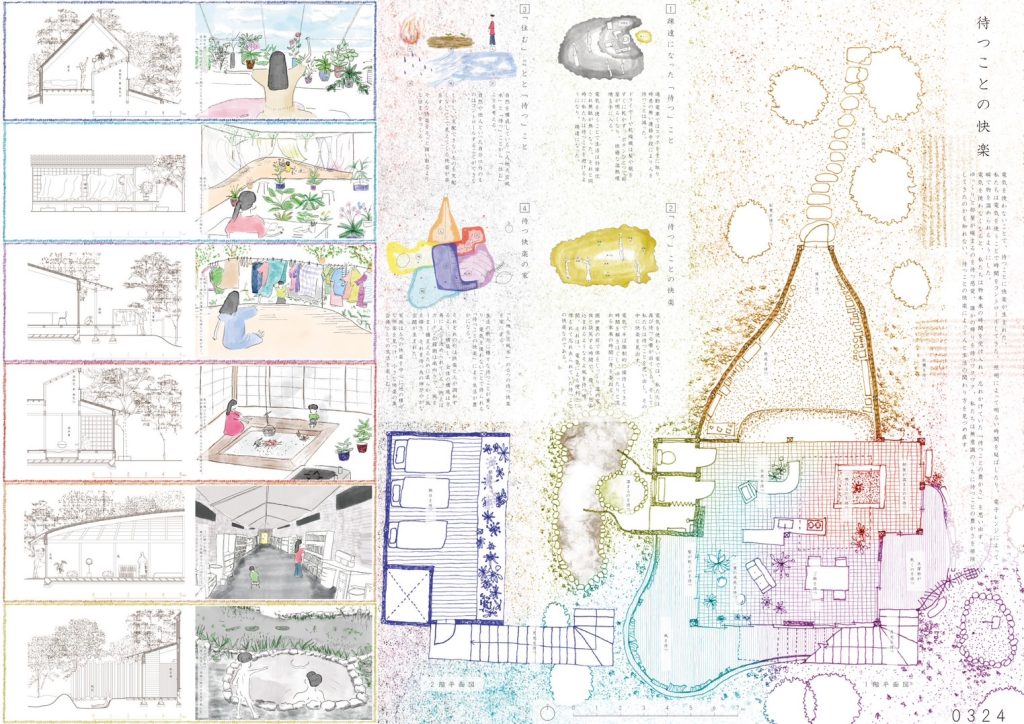 YANAGI Yuki, KATAYAMA Ryo
Environmental Design Course (Undergraduate) Department of Environmental Design Strategic Design Course (Graduate) Environmental Design Course (Graduate) Environment and Heritage Design Course Department of Design Strategy *Department (during time of creation)
Award Winning Works
Grade

Second year of Master

(during time of creation)
By not using electricity, the pleasure of waiting was born.
We have controlled time by using electricity. Lighting extended the bright hours, and microwave ovens made it possible to heat things in an instant.
When we stop using electricity, we accept the original time of things and remember the "richness of waiting" that we have forgotten.
The feeling of waiting for the room to slowly warm up, the excitement of waiting for someone to return, we may have unconsciously eliminated the richness of waiting. Rethinking the relationship between people and life through the pleasure of waiting.