Designing architecture and urban space in France and Japan
KUMA Shohei
KUMA & ELSA
2007 Graduated from Environmental Design, School of Design
2007-2014 Worked at MOUNT FUJI ARCHITECTS STUDIO
2017 Graduated from Politecnico di Milano with Master Degree
2018 Started his own practice in France and Japan together with the Spanish-French urban designer Elsa Escobedo
Awards Winner of the Concours Le Festival des Cabanes 2018, France ; Winner of the Festival des Architectures Vives 2019, France ; SD Review 2019, Japan and so on.
Related department, course
Environmental Design Course(Undergraduate)

Department of Environmental Design
My current job
I work together with the Spanish-born urban designer Elsa Escobedo to design architecture and urban spaces. Traveling back and forth between France and Japan, we are working on ongoing construction projects in Japan, France and Spain, as well as conducting research in Cameroon in partnership with the University of Paris La Sorbonne. Some long-distance travel for site surveys and meetings, trial-and-error design using drawings and models and meetings with stakeholders such as clients and builders are a daily occurrence. Amidst this process, it is steady work to increase the architectural purity of a project little by little, and at times in great leaps, but I enjoy it very much.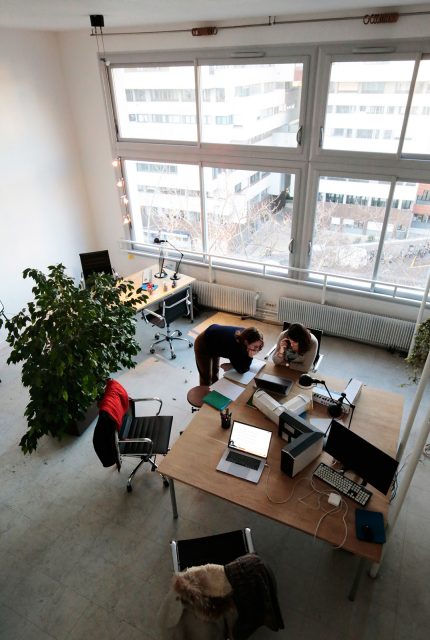 How I spent my student life
I have been architecturally influenced by Professors Yoshitake Doi and Toshikazu Ishida. The architectural terms spoken by the teachers in lectures and seminars were vivid and inspiring, and I remember just how excited I was. That is, more than learning knowledge and techniques, it was about experiencing extremeness of architecture through senses.After receiving this unexplainable shock, I started to create without being forced to do so by Academia. Therefore design projects and competitions became my daily life top priorities.
Message for prospective students
GEIKO has a "compact and interdisciplinary" environment. Multidisciplinary creative fields such as architecture, product design, video production, media art and sound design are coexisting in the human-scale's Ohashi campus. Creative interests and connections with people naturally expand beyond department boundaries. Going through the main entrance, by the time you finally reach the research lab, the people you pass by will all be familiar faces. I think there are few faculties with such an intimate atmosphere.